LIGA Associate Membership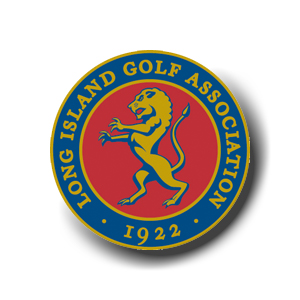 Want to play in LIGA tournaments but don't belong to a member club and don't keep your handicap at  a member course?
Become an Associate Member! The LIGA has created an Associate Membership for competitors who would otherwise be unable to play in our championships. (To become an LIGA Associate member, create an LIGA online entry profile [see the home page], then log in to your profile, and click on "Program Signup" to the left of the list of tournaments.)
2017 LIGA Associate Membership

The LIGA Associate Membership program is an annual membership open to any amateur golfer who keeps his or her current USGA Handicap Index® at a club or course in the LIGA's territory (Nassau, Suffolk, Queens, Brooklyn, Manhattan or Staten Island) that is not a dues-paying member club of the Long Island Golf Association.
All Championships (except the Junior, Boys and Girls) require every amateur player to have a GHIN number to participate.

All Championships (except for invitationals and the Junior, Boys, Girls and Women's Amateur Stroke Play) require every amateur player to have a GHIN number from a Long Island Golf Association territory-based club or course  to participate. If the club or course is in our territory but is not a member of the LIGA, you must become an LIGA Associate Member to participate (See the list at 

www.longislandgolf.org

; click on the "Member Clubs" drop-down under "About the LIGA" near the top of the home page.). If it is a two player team event, at least one of the partners must meet this requirement (see the specific signup requirements for that tournament).
You will need an active GHIN number to create your profile.  If you create a profile without a GHIN number, it will not allow you to register for any event.  If you register with your GHIN number and you don't have a handicap, you will not be allowed to enter the tournament.  It only takes five scores to get a handicap, so make sure you have at least five scores posted to your GHIN number when you enter a tournament.